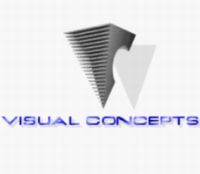 Visual Concepts is a video game developer owned by Sega.
Visual Concepts was founded as an independent company in 1988. As an independent developer, this studio made games for the SNES, Genesis, Game Boy, and Saturn, including various sports games. Visual Concepts was purchased by Sega at the start of the Dreamcast's life in order to provide a steady supply of sports games.
Initially, Visual Concepts worked on four 2K series at a time: Baseball, Basketball, Football, and Hockey, games which appealed to a North American audience. However, Electronic Arts's buying NFL brand exclusivity in late 2004 ended the acclaimed 2K Football series by default. The NHL 2K series continued until 2011, when it was put on hiatus due to poor sales and reviews several years in a row.
Today, Visual Concepts focuses on its NBA 2K and Major League Baseball 2K series. The former has surprisingly become one of Sega's chief franchises, and is one of the most respected annualized franchises in the video game industry. The latter series, though less well regarded, is also a decent seller, outperforming EA's respective series on Sega consoles.
Ad blocker interference detected!
Wikia is a free-to-use site that makes money from advertising. We have a modified experience for viewers using ad blockers

Wikia is not accessible if you've made further modifications. Remove the custom ad blocker rule(s) and the page will load as expected.