Camelot Software Planning
Founded
1990
Headquarters

Tokyo

,

Japan

Industry
Developer
Employment
67
Camelot Software Planning, also known simply as Camelot, is a Japanese games developer. It is one of Sega's studios, and is known for their RPG and Sports games.
Camelot started in 1990 as a division of Sega called "Sega CD4." After changing names to "Sonic! Software Planning," they created the Shining series of RPG games. In April 1994, the developer officially separated from Sega, but has operated as a second party developer ever since.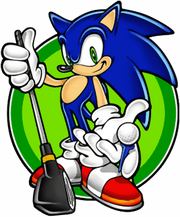 Later in the Saturn's life, Camelot began making sports games starring Sonic the Hedgehog, including Sonic Golf in 1999 and Sonic Tennis in 2000. To this day, Camelot is known for making sports games based on the popular franchise.
Since the Dreamcast launched, Camelot has also focused on a new iteration of the Shining series called Shining Sun. These games combined Zelda-like elements with the traditional RPG formula, and the first game in the series was a cult classic on the Dreamcast. However, the next Shining game was delayed until 2010, when Shining Sun: Dark Dawn was released.
List of Games Developed
Edit
Note: This List is incomplete. Please help by expanding it!
Sonic Golf - 1999
Sonic Tennis - 2000
Shining Sun - 2002
Sonic Golf: Green Hills Zone - 2003
Sonic Power Tennis - 2004
Shining Force Neo - 2006
Sega Superstars Tennis - 2008
Shining Sun: Dark Dawn - 2010
Sonic Tennis Open - 2012
Sonic Golf: World Tour - 2014
Reception
Edit
Camelot is often accredited with popularizing spinoffs of Sonic the Hedgehog, thanks to the popularity of their various sports games starring him. Today, these spinoffs often rival the popularity of the main series. Camelot has also been widely commended on their work in the Shining series, although said critical success has not translated to great sales.